Gosford City FC Men's Football
Senior Men
BPL Squad
Gosford City Football Club Battlewin Premier League squad is our top competitive men's teams. We have had unprecedented success in recent years, and we are always looking to strengthen our squad.
Senior squad coach for 2019 is Errol Baker, the squad currently consists of 45 players. This makes up the under 21s, reserve and first grade teams.
All Age Men's
We have several teams in the mens all age divisions. Our 2019 teams include MAA2, MAA5, MAA6 and MAA8. If you're interested in joining one of our all age teams, please contact Ron Bain on This email address is being protected from spambots. You need JavaScript enabled to view it.
Over 35s and Over 45s
We continue to have great teams in the over 35s and over 45s divisions. This year in over 35s we have M35CN, M35CS and M35DS and for over 45s we have M45CN, M45D-1 and M45D-2.
Need more info or interested in joining?

Please contact our Football Manager Mens, Ron Bain on This email address is being protected from spambots. You need JavaScript enabled to view it.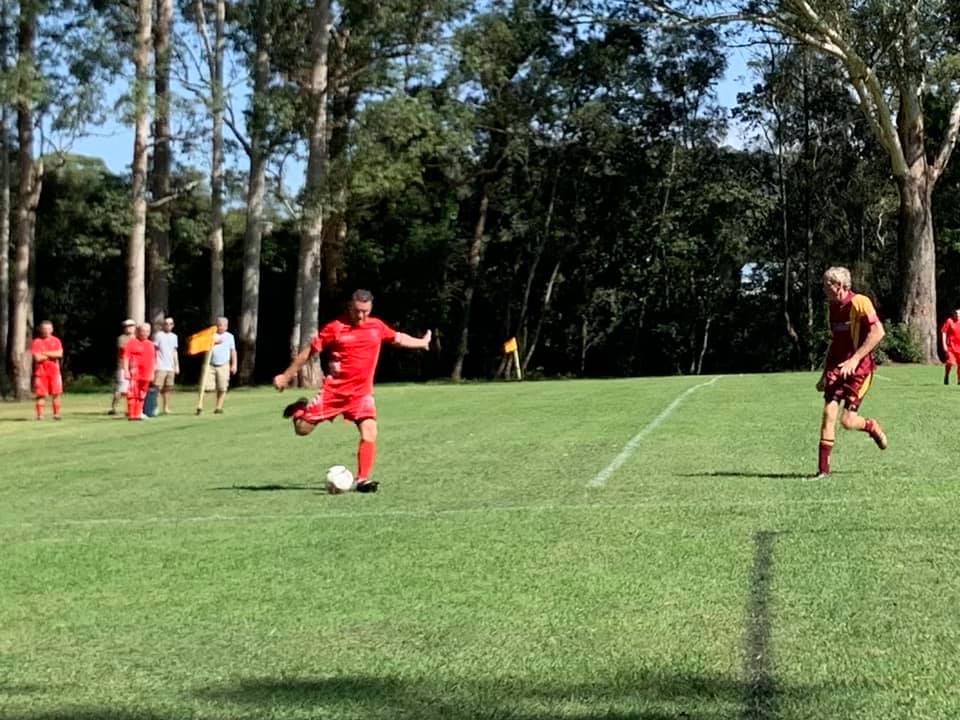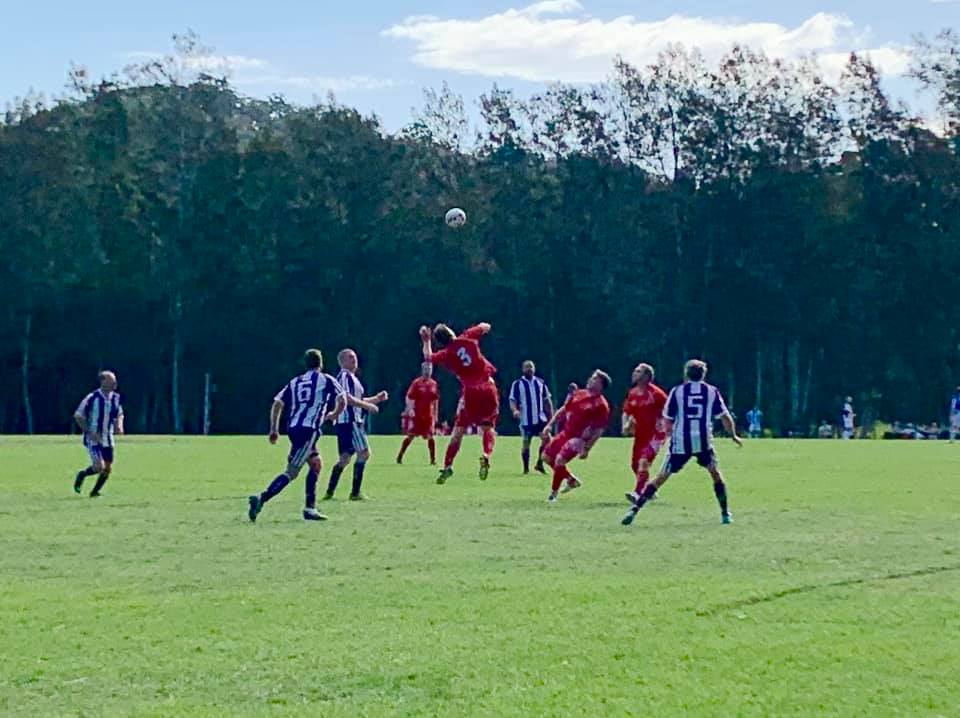 ---
2019 BPL Season Fixtures
| | | | | | | | |
| --- | --- | --- | --- | --- | --- | --- | --- |
| Round | Date | Home Team | Away Team | Ground | U21s Time | Reserves Time | Firsts Time |
| 1 | 23/03/19 | Terrigal | Gosford | Pluim Park 2 | 15:30 | 17:30 | 19:30 |
| 2 | 29/03/19 | Gosford | Toukley | Pluim Park 2 | | 18:30 | 20:15 |
| 2 | 31/03/19 | Gosford | Toukley | Budgewoi FC 1 | 12:45 | | |
| 3 | 07/04/19 | Gosford | Wyoming | Gavenlock Oval 1 | 10:45 | 12:45 | 14:45 |
| 4 | 14/04/19 | Gosford | Southern Ettalong | Gavenlock Oval 1 | 10:45 | 12:45 | 14:45 |
| 5 | 22/04/19 | Gosford | The Entrance | Gavenlock Oval 1 | 10:45 | 12:45 | 14:45 |
| 6 | 27/04/19 | Gosford | Killarney | Pluim Park 1 | 15:00 | 17:00 | 19:00 |
| 7 | 05/05/19 | Avoca | Gosford | Pluim Park 1 | 10:45 | 12:45 | 14:45 |
| 8 | 12/05/19 | Woongarrah | Gosford | Hamlyn Terrace 1 | 10:45 | 12:45 | 14:45 |
| 9 | 19/05/19 | Gosford | Kanwal | Gavenlock Oval 1 | 10:45 | 12:45 | 14:45 |
| 10 | 26/05/19 | Gosford | East Gosford | Gavenlock Oval 1 | 10:45 | 12:45 | 14:45 |
| 11 | 02/06/19 | Berkeley Vale | Gosford | Mingara Club Oval 1 | 10:45 | 12:45 | 14:45 |
| 12 | 09/06/19 | Gosford | Terrigal | Gavenlock Oval 1 | 10:45 | 12:45 | 14:45 |
| 13 | 16/06/19 | Toukley | Gosford | Harry Moore Oval 1 | 10:45 | 12:45 | 14:45 |
| 14 | 23/06/19 | Wyoming | Gosford | Alan Davidson Oval 1 | 10:45 | 12:45 | 14:45 |
| 15 | 30/06/19 | Southern Ettalong | Gosford | James Browne Oval 1 | 10:45 | 12:45 | 14:45 |
| 16 | 07/07/19 | The Entrance | Gosford | Pat Morley Oval 1 | 10:45 | 12:45 | 14:45 |
| 17 | 21/07/19 | Killarney | Gosford | Edsaac North Field 1 | 10:45 | 12:45 | 14:45 |
| 18 | 28/07/19 | Gosford | Woongarrah | Gavenlock Oval 1 | 10:45 | 12:45 | 14:45 |
| 19 | 04/08/19 | Gosford | Avoca | Gavenlock Oval 1 | 10:45 | 12:45 | 14:45 |
| 20 | 11/08/19 | Kanwal | Gosford | Wadalba Sports Complex 1 | 10:45 | 12:45 | 14:45 |
| 21 | 18/08/19 | East Gosford | Gosford | Hylton Moore Oval 1 | 10:45 | 12:45 | 14:45 |
| 22 | 25/08/19 | Gosford | Berkeley Vale | Gavenlock Oval 1 | 10:45 | 12:45 | 14:45 |
2019 Gosford City FC's Battlewin Premier League Squad
16. Boden Addy

2. Jack Arigho

31. Nathan Baker

Kyle Banfield

5. Kyle Brennan

29. Bailey Cahill

46. Daylen Cobb

36. Marc Correria

61. James Cross

Brock Crumpton

Jay Crumpton
Reserves Captain

32. Jess Davis

22. Michael Farek

11. Chris Fitzsimmons

6. Steve Gibbs
Club Captain

17. Matthew Graham

12. Kobe Harris

4. Bowden Hartshrone

Zac Hillock

9. Jackson Jacobs

Ngawang Jigdrel

35. William Johnstone

Lliam Jones

Michael Knight

Miguel Lazo Vega

48. Michael Ledwidge

Jake Levy
Sponsored by: stSoftware

Josh McDonald

3. Callum McGoldrick

Steven Mortimer

31. Jesse Parnell

21. Michael Patterson

Jeremiah Plant

Jai Sampson
u21s Captain

19. Brendan Saunders

Shaun Siltic

Connor Tennyson

8. Bradyn Todhunter

Dylan Todhunter

Sam Wainwright

Benjamin Walker

30. Arthur Webster

Jason Williams

Levi Wilmouth

Errol Baker
Coach

Dean Arigho
Coach

Diane Fathers
Goalkeeping Coach

Ron Bain
Manager

Col Seggie
Manager

Andrew Seggie
Manager
Our 2019 BPL Squad is sponsored by: