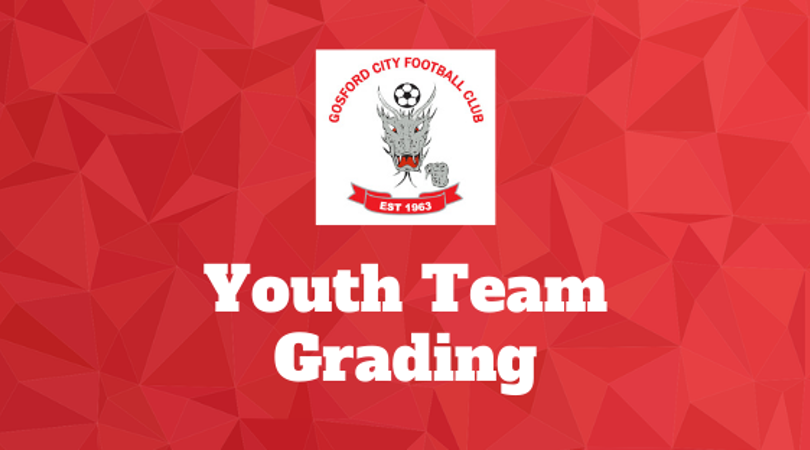 This season we are trying a first for our Youth Teams in the Club!
We want as many players to be as happy as possible so with this in mind, we are placing all players in their 2019 teams. There is NO formal Grading Days for these age groups, with the exception of the Academy Squad for 12's (just like the 9's, 10's & 11s). For more information on Academy Grading please click HERE.

If any player would like the opportunity to be placed in a higher graded team or a lower graded team, you must let Gavin Drummond know via email at This email address is being protected from spambots. You need JavaScript enabled to view it. asap. You will then be given opportunities at a higher or lower grade in our upcoming trial games in March (dates, venues & times TBA).
New players to Gosford City FC, will be placed in a team that is closest to their 2019 grade. Again, opportunities are available to move around, if possible.
If you would like to discuss any particular situation, or have any further questions, please feel free to call Gavin Drummond on 0411 557 133.